A Professional dedicated to your eye care
The professionals at In Vision take the time to give you the best quality eye care possible. Our doctor keeps up-to-date by attending ongoing courses, keeping her informed of the latest technology and stimulating her with ideas for new and expanded services.
---
Dr. Hafen, O.D.
Since acquiring In Vision in 1986, Dr. Jane Hafen, O.D. has built a solid reputation in the Bay Area for professional excellence in eye care. Her specialy interest is in contact lenses. She welcomes the difficult to fit and those who have been unable to be successfully fit in the past. She is certified to diagnose and treat glaucoma, the highest certification in California.
Dr. Hafen, O.D. received her Doctor of Optometry degree in 1984 and taught at UC Berkeley School of Optometry from 1989-1994 in the subjects of Advanced Diagnostic Procedures Lab and as a Clinical Instructor. She has given a number of lectures including a Grand Rounds presentation, a practice management lectures and was on a mode of practice forum. She has continually mentored students in her office allowing them to experience life in an optometric practice, practice management issues and lets them observe interesting findings.
Dr. Hafen, O.D. participated as an expert examiner for both the State and National Boards' Licensure Exam. She was named "Optometrist of the Year" by the Alameda-Contra Costa Counties Optometric Society in 2002. Jane served on the ACCCOS Emergency Doctors Panel and has volunteered to see patients in local doctors offices when they have suddenly become disabled and temporarily cannot practice.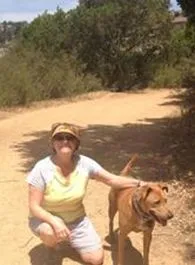 Dr. Jane, O.D. served as an advisor to the Berkeley Head Start Program and advised the coordinator on the continuation of vision screening programs and in teacher education in the detection of possible vision problems in young children. She also lectured on Cataract, Glaucoma and the Aging Eye for the San Leandro Senior Center. Through her affiliation with the ACCCOS, she has been involved in advising the MCT Vision Screening Program that screens 45,000 school age children each year. She has also been involved the California Vision Project and Vision USA and saw a number of patients for free. Dr. Jane, O.D. collects hundreds of glasses for missions to Cambodia and VOSH.
Dr. Hafen, O.D. is active in her community. She mentored an "at risk" student through Youth Bridge for which she got recognition from U.S. Senator Barbara Lee in 2000. She has served on the Crownridge Homeowners Association Pool Committee 1999 to present (chairperson 2001and 2003). She has also served on the Crownridge Homeowners Association Finance Committee 2001 and 2002. At Aurora School she volunteered 8 hours a month in the classroom, has worked on Book Fairs, Multicultural Night, Trivia Contest, Halloween Carnival, numerous field trips, raffle sales, etc. At Redwood Christian Schools she volunteered to do vision screenings and help with Jog-A-Thon. She served on the Health Advisory Committee for then-Assemblywoman Barbara Lee in 1992-1994. In 2007 she was a volunteer doctor for the Special Olympics held in Berkeley. She has also volunteered with the drama and technical arts department at Oakland Technical High School.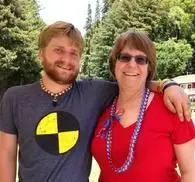 Her memberships include the American Optometric Association (AOA), AOA Contact Lens Section, California Optometric Association, and Better Business Bureau, and she served for many years on the Board of Directors for the Alameda-Contra Costa Counties Optometric Society.
She lives in Oakland with her husband, Jef, and son, Clayton. Her leisure activities include walking her dog, travel, camping, reading and digital crafts.